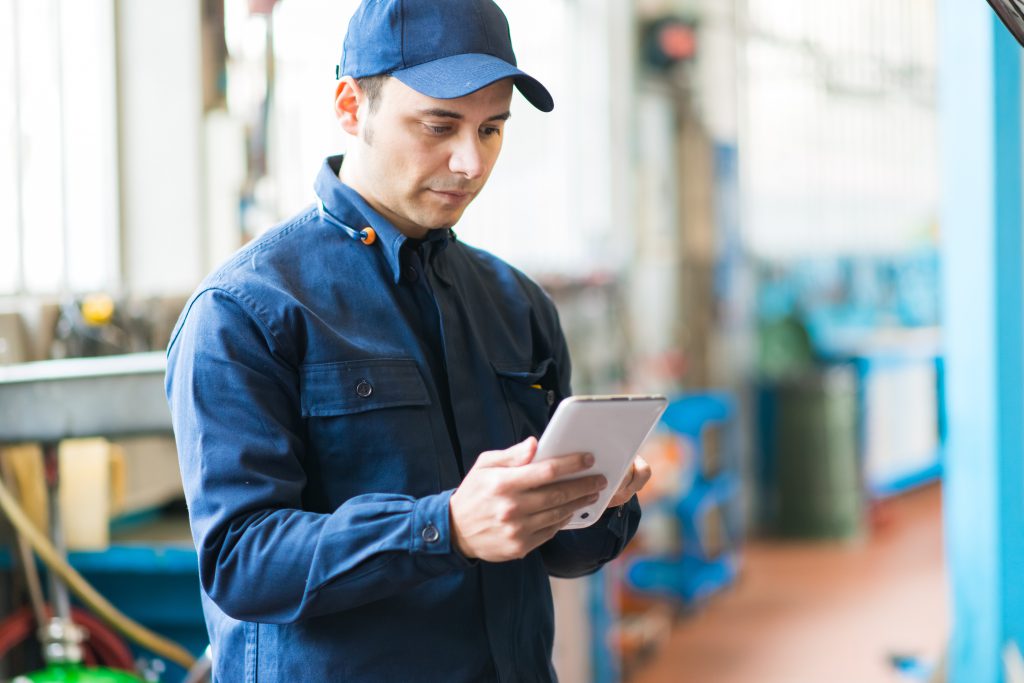 Four Reasons Your Service Business Needs to Ditch the Pen and Paper
Gone are the days of pen and paper ruling the scheduling process for contractors. Thanks to the breakthrough of tools such as Job4Site, contractors have the ability to run their businesses more efficiently and with less errors. If you're still relying on a clipboard and pencil to schedule, estimate, and invoice jobs, it's time to make the switch to Job4Site and you'll experience more benefits than you imagined.
All-in-One Solution
More service businesses are converting to field management software every day because it can fix some of the biggest problems plaguing the industry, such as:
Poor customer service

Idle technician time
Disorganized job history and data
Low technician productivity
Job4Site can help address these problems while allowing contractors to schedule more jobs and complete repairs more efficiently.
A Scheduling Solution as Mobile as the Contractor
To optimize their time in the field, contractors need be able to receive, update and close jobs on the move. With Job4Site, information is updated in real-time, and has the added benefit of  dispatchers being able to generate schedules and routes. Through Job4Site, the dispatcher can assign technicians and send them a job notification, limiting the back-and-forth contact between the dispatcher and the contractor. Technicians receive an alert for a new job and all of the information needed, including an integrated link to mapping software. For the technicians that run their own show, they're able to immediately input jobs into their calendar efficiently and track their daily jobs.
Improves Day-to-Day Operations
The time it takes for contractors to print forms, schedule repairs, record customer data, and drive back to the office to re-enter data costs valuable technician time and can begin to take its toll on the bottom line. Job4Site allows contractors to cutback on the time it takes to record details by allowing them to streamline operation tasks all in one place. Give your technicians the tools to complete invoices in the field upon job completion instead of trying to decipher what they scribbled on a post-it note!
Access to Customer Information Right at Your Fingertips
By securely storing data online with a contractor app such as Job4Site, everything you need is at your fingertips when you need it most. Unlike the days of pen and paper, this means no more misplacing customer information, job-related notes and scheduled tasks. Job4Site's bookkeeping allows technicians to improve their customer service, particularly with repeat customers. Easy access to full job histories allows technicians to better interact with customers who have requested jobs before. When a repeating customer calls, technicians can access details from previous jobs, including the original date and location of the job and any unique notes the technician made while on the job.
Within a month, most companies find that their increased functionality leads to a greater number of daily jobs completed and increased revenue. Ditch the old paper and pen and start successfully managing your team. Start your Job4Site demo today!